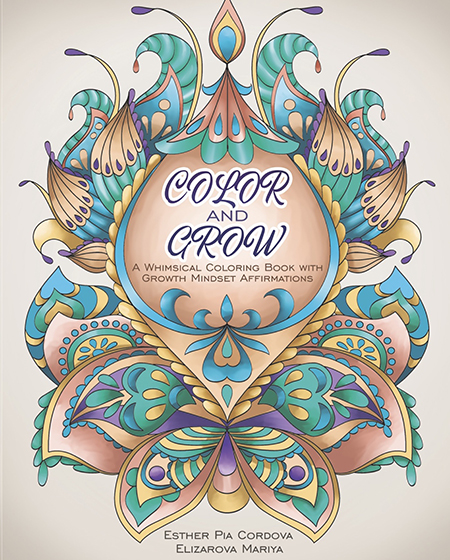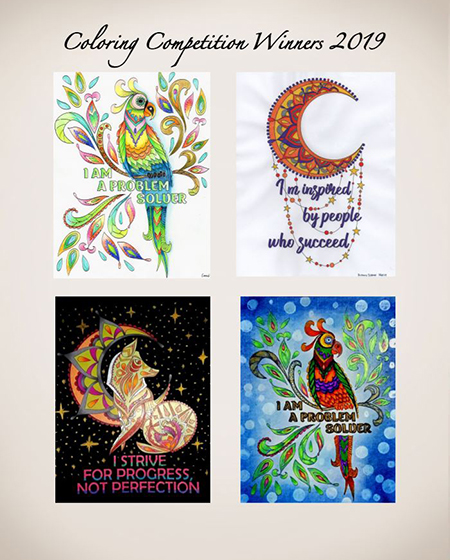 Now available:
Color and Grow
Motivational growth mindset coloring book!
Fill your unconscious with empowering growth mindset affirmations. The whimsical images are perfect to boost your positivity and to unwind and relax. Use your favorite color palette to bring the pages to life and to get lost in the uplifting themes while practicing your creative skills.

by Esther Pia Cordova, author
"Whatever you believe about yourself on the inside will manifest on the outside. So, our words and thought are the very tools with which we create our reality. Let's use that tool to our advantage and let your headspace be filled with positive growth mindset affirmations."
Reviews
Carol Ann Harris
Amazon customer
Brittany
I was really impressed with the unique illustrated affirmations and coloring pictures available. I love anything that boosts your mindset and confidence! I highly recommend this beautiful coloring book.
The quality of this book was very good and works well even with markers. I was glad to see some "new" positive thoughts instead of the same ones I read everywhere. I recommend this for anyone who likes to be uplifted when they color.
Nice designs & quotes, pages aren't too intricate or time consuming, i really like this book.
Order
Soon available on Amazon
21 unique beautiful illustrated coloring pages
Each page is printed twice, to share with your friends (in total 42 coloring pages)
Growth Mindset affirmations to boost your confidence
Single sided so colors won't bleed and so that you can frame your artwork
Perfect for colored pencils & gel pens
Suitable for beginners as well as advanced colorists
Encourage growth mindset
Whimsical Illustrations
Female protagonist
For girls & boys
Encourage growth mindset
Whimsical Illustrations
Female protagonist
For girls & boys
Ready for

a growth mindset?