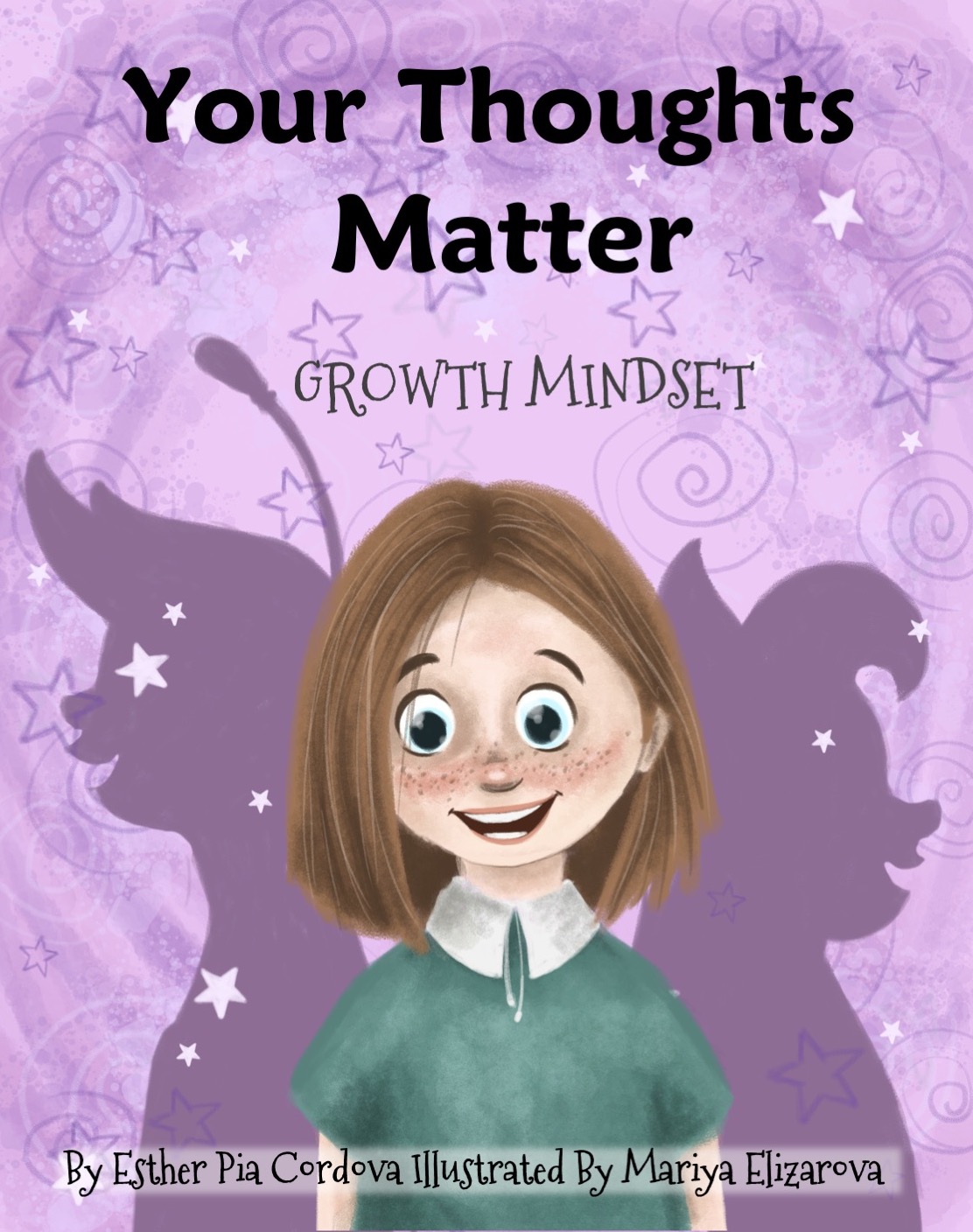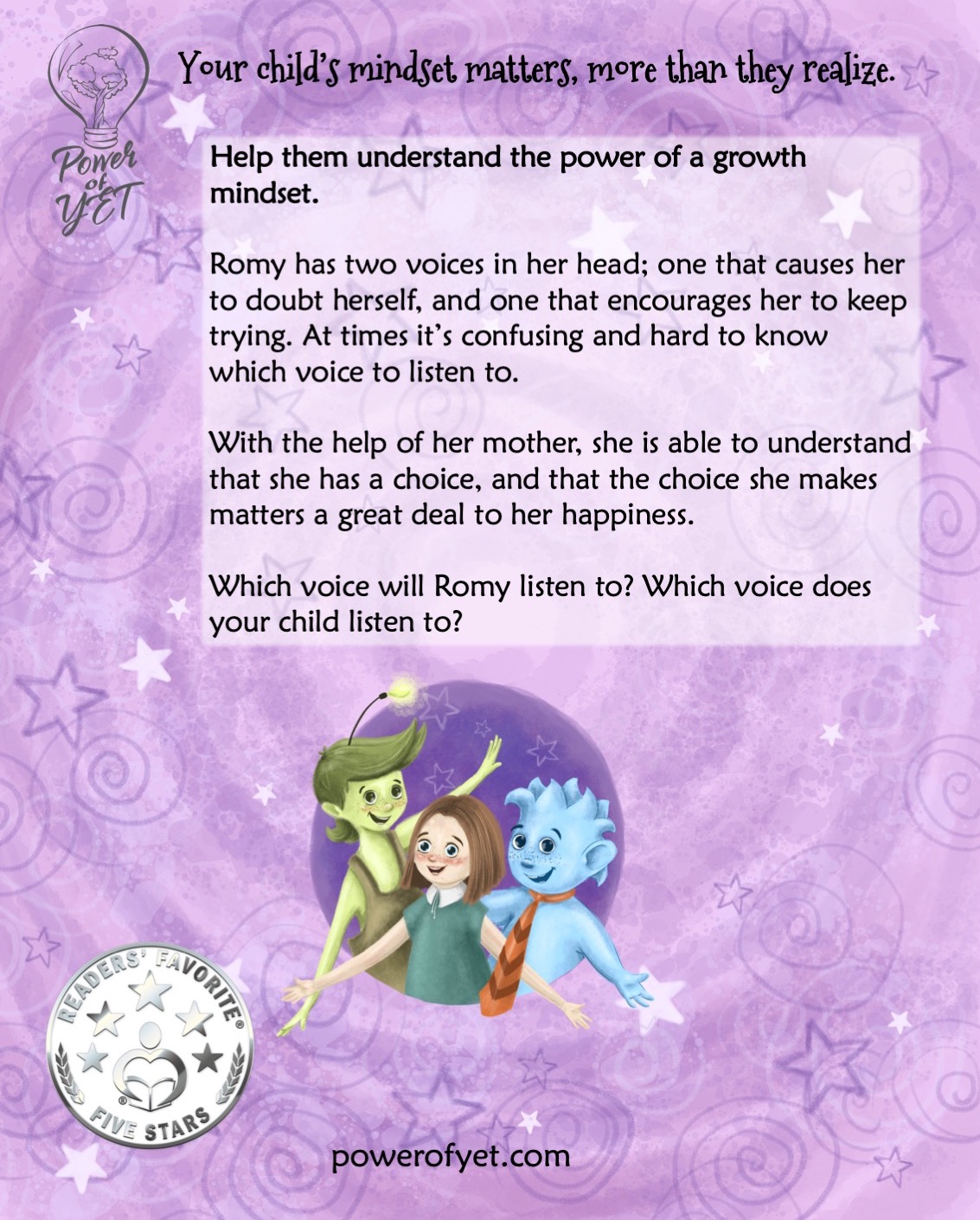 Now available:
Your Thoughts Matter
Promoting growth mindset in girls and boys
Your child's mindset matters, more than they realize. Help them understand the power of a growth mindset. Told in an engaging way that brings clarity to the subject of mindset, 'Your Thoughts Matter' gives concrete examples of what different mindsets sound like in our heads.

by Esther Pia Cordova, author
"It's always better to try and fail then not to try at all."
Reviews
Reader's Favorite
Julie Hanson
Courtney Marie
This book is a must-read and a must-have in all homes, schools and public libraries as it is the best way to help children understand the power of their thoughts and to start believing in themselves. It is a good way for them to have control over their thoughts and think positively all the time.
Mamta Madhavan for Reader's Favorite
The story is well written with beautiful illustrations and shows that building self confidence is important to achieve any goal. "Your Thoughts Matter" is a wonderful book to help teach kids to believe in themselves.There's a page In the back of the book with "discussion starters" about mindset.
My children absolutely adore this book. Reading literature is so important to the development of a child's mind, and I cannot think of thing I would rather do then sit down to read to them in the evenings. Imagination and growth are so vital in those so young.
The message in this book changes the mindset of young readers, while instilling motivation. This book instills confidence, inspiring children to believe they can do things they once thought they could not do.
Dr. Grace LaJoy Henderson
Order
Available on Amazon
Teaching growth mindset
Practical examples
Whimsical illustrations
Teaching Growth Mindset
Practical Examples
Whimsical illustrations
Empowering to embrace mistakes
Encourageing a growth mindset
Whimsical illustrations
Ready for

a growth mindset?